WELCOME TO
I-AMAZE
I-AMAZE comes with custom plugin "TemplatesNext ToolKit" to help you generate the services, portfolios,
testimonial as masonry and carousel, and many other elements in few clicks. To start Setting up i-excel, go to admin panel > "Appearance" > "Customize".
Recent Projects
Nunc tristique rutrum euismod. Quisque vestibulum, velit eget tincidunt egestas, dui est varius elit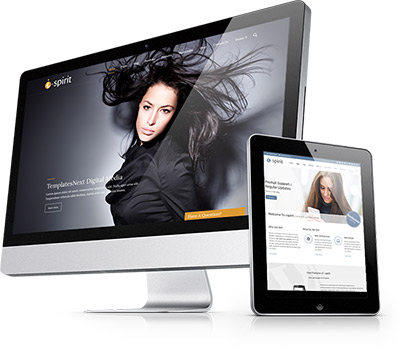 i-spirit, Crafted With Love And Passion
i-spirit is a flexible and powerful multipurpose WordPress theme packed full of custom widgets and easy to use content elements that give you control over your page. i-spirit is also fully responsive, meaning that the design will adapt to mobile phones and tablets for a more intuitive browsing experience. If you are looking for an all-in-one solution for your new business, then i-spirit is the theme for you.
Features Include
Responsive And Retina Ready.
CSS3 animations.
Revolution Slider.
Redux Framework.
Google Fonts.
And much more…
Know More..
Recent Posts
Bertempat di Halaman gedung SMK YASMU, Yayasan Mu'alimin Mu'alimat melaksanakan acara pelepasan dan wisuda tahun pelajaran 2021-2022. Acara tersebut di ikuti oleh wisudawan dan wisudawati yang terdiri dari siswa SMK, SMA, MA, SMP, dan MTs YASMU, untuk MA berjumlah 37 wisudawan sisudawati yang telah menyelesaikan stydinya selama 3 tahun, Sabtu 18 Juni 2022. …
Kebanggaan tersendiri bagi saya karena menjadi salah satu siswa di MAYASMU Manyar. Disana semua siswa di didik menjadi siswa yang berani, disiplin, bertanggung jawab dan berakhlakul karimah. Selain itu, disana dilengkapi fasilitas yang memadahi sehingga menumbuhkan semangat belajar siswa
Joseph Martin
Marketing Manager,
East West Media
Madrasah Aliyah (MA) Yasmu merupakan Lembaga Pendidikan yang menyeimbangkan Ilmu Agama dan Ilmu Pengetahuan, sehingga mampu mencetak generasi yang kokoh spiritual, serta unggul intelektual yang memiliki daya saing dalam menjalani kehidupan. Sebagai salah satu alumni Madrasah Aliyah (MA) Yasmu. Saya merasa bangga pernah menggali ilmu disana melalui kegiatan baik intra maupun ekstrakurikuler yang inovatif dan variatif. Selain itu, kesabaran serta dedikasi yang tinggi dari para Guru menjadikan saya sebagai manusia berwawasan, sabar dan berdedikasi tinggi seperti beliau. Terimakasih saya ucapkan kepada Madrasah Aliyah (MA) Yasmu atas pendidikan yang berkualitas. Bravo MA Yasmu!!
Fithriyah Indah Abidah
English Teacher,
MTs. Yasmu
Suatu kebanggaan bisa bergabung di MAYASMU Manyar. Sekolah bernaungan agama dan mampu mencetak generasi yang berakhlakul karimah juga berprestasi baik dalam bidang akademik maupun non akademik. MAYASMU JAYA JAYA!!!
Nada
Alumnus 2019,
MA Yasmu
Download i-excel child theme from here
here